Trains

A train will be formed by three cars...

or six cars....

coupled together and will be capable of running in either direction. The system will use only three-car trains on the commencement of the operation, and six-car trains will be used when passenger usage of the system rises to beyond the level where the tree-car trains can accomodate the peak hour passenger flow.
Initially, two types of cars will be used, a driving car...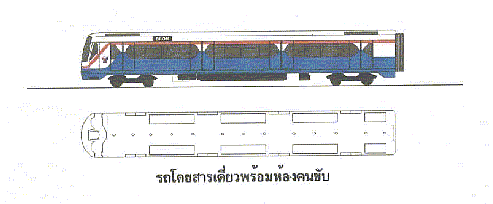 and a trailer car...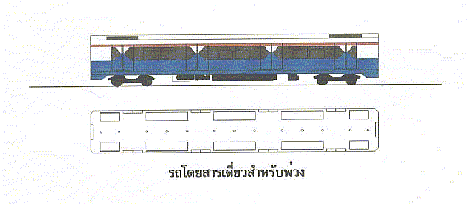 Only driving cars will be motorised. Motorised trailaer cars may be introduced when the six-car trains are needed. All cars will be air conditioned.


Inside the train
The trains are designed to high international standards. Doors are opened/closed automatically. Beepers sound to warn you when the doors are about to close. If standing, please be clear of the doors at all times.